In 1925 Stephen J. Ryan founded Quarrymen's Supplies Co., located in Norristown, PA. The company was initially a distributor for the Atlas Powder Co., but became a DuPont Explosives distributor in 1932. Quarrymen's served the mining, demolition, quarry, and construction industries. Steve also traveled the country imploding industrial smoke stacks of old factories and mills from the Industrial Revolution.
Steve's son, Thomas B. Ryan, became involved with the company after returning from WW II. Tom continued in this business and expanded the company to a regional distributor of DuPont Explosives, fulfilling the needs of mines, quarries, and construction contractors in the mid-Atlantic region. In the 1960's the business was expanded further as an equipment dealership to include drilling equipment and accessories for the aggregate industry. Another expansion took place in the early 1970's when Explo-Tech Inc. was formed to separate the equipment dealership from the explosives distributorship. Explo-Tech Inc. provided turnkey drilling and blasting services to mines, quarries, and construction sites.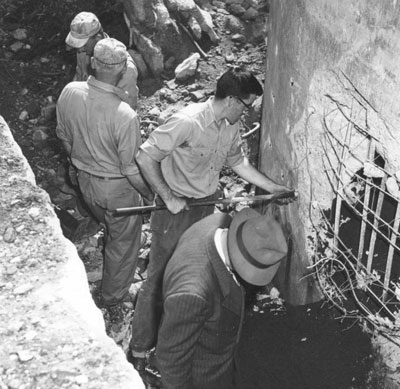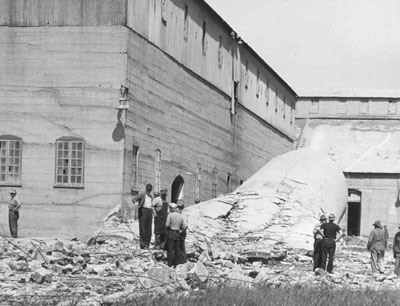 In the early 1970's Tom's son, T. Scott Ryan, began working in the family business. Scott's duties and assignments covered all aspects of the business. However, he eventually specialized in the long established and highly regarded job work division, with roots tracing back to the 1920's when Stephen J. Ryan started providing custom blasting services to the construction industry.
Explo-Tech, Inc. was involved with many notable projects including the construction of Interstates I-95 and I-476, Three Mile Island, Limerick, and Berwick Nuclear Power Plants, and countless malls, subdivisions, and schools in the region. Explo-Tech Inc. continued as a DuPont Explosives Products distributor through the late 1980's until DuPont sold its North American commercial explosives business. Explosives Technologies International purchased DuPont's Explosive business and they also purchased many of the distributors, including Explo-Tech Inc., in 1989. Scott became a contract employee and held the capacity of Vice President, Contracting Sales. After the expiration of his 5 year contract, Scott Ryan decided to pursue his own business opportunity in the area of construction drilling and blasting.
Rock Work Inc. was founded in 1995 by T. Scott Ryan to provide drilling and blasting and other rock removal services for the construction industry in Pennsylvania, New Jersey, and Delaware. In 1998, Scott's oldest son, Matthew Ryan, started working for the family business. In 2007, at the request of its customers, Rock Work Inc. expanded into quarry drilling and blasting services. In 2011 Rock Work Inc. entered into the natural gas energy market by providing and offering safe and reliable drilling and blasting services for the Marcellus Shale Industry in the northern tier of Pennsylvania. 2012 marked Rock Work Inc.'s expansion into the State of New York. In 2013, Matthew Ryan took full ownership of the company. 2020 marked Rock Work Inc.'s 25th anniversary (1995-2020) and the Ryan Family's 95th anniversary (1925-2020) in the drilling and blasting industry.